New-Tech™ Ventilated Enclosure Picture

(1 of 13)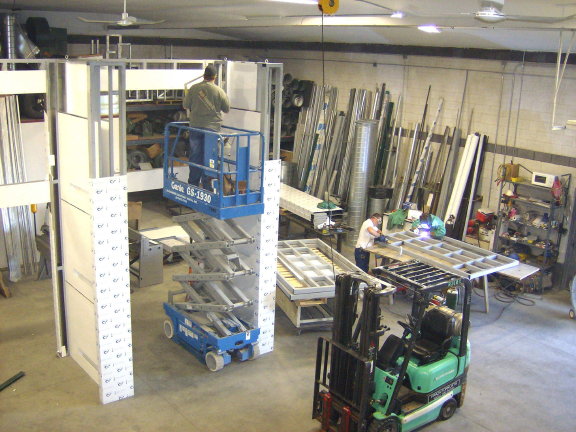 Ventilated Enclosure Picture VE-14 (#8-134)
Raised Aerial View of the Fabrication and Assembly of the Custom Double Entry Walk In Ventilated Enclosure.
This picture shows a raised aerial view showing the New-Tech Crew fabricating and assembling the Custom Ventilated Enclosures at New-Tech's Facility.
The superstructure of these Custom Ventilated Enclosures were constructed of tube steel, welded together by New-Tech's Certified Welders and painted prior to attaching the chemical resistant fume hood liner to the interior of the superstructure.