New-Tech™ Slot Exhausters Pictures

(2 of 28)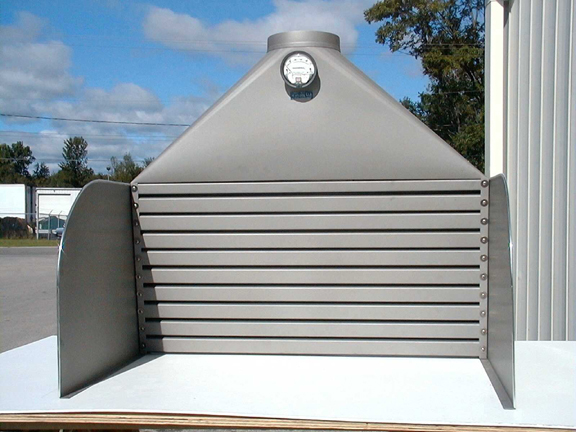 Slot Exhaust Picture SE-02

Front View of a Custom Slot Exhauster.
(This slot exhauster is setting on a piece of plywood and a piece of chemical resistant fume hood liner for the purpose of the picture only.)
This slot exhauster includes a Magnehelic gauge for visible airflow indication.
This slot exhauster is constructed of Stainless Steel with Stainless Steel baffle panels.
This slot exhauster also includes Stainless Steel containment wing walls that eliminates cross drafts in the environment that this slot exhauster was installed.