New-Tech™ Slot Exhausters Pictures

(28 of 28)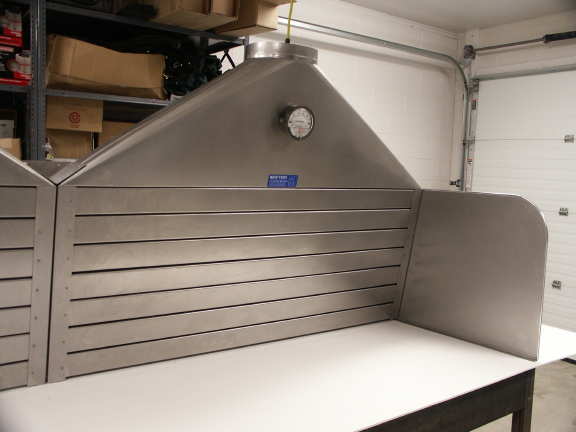 Slot Exhaust Picture SE-28 (9-134)
Close Up View of the right side of the Custom Slot Exhauster shown in picture SE-27. This close up view shows the joining plate between the two units that is also used to secure the unit to the wall behind the custom slot exhauster.
The Slot Exhauster is perfect for applications were the user safety or work environment would be enhanced by pulling air away from the user's breathing zone and a fume hood is not required.
This Slot Exhauster includes a Magnehelic gauge that is a visual indication of exhaust airflow.
This Custom Slot Exhauster Assembly is all constructed from Type #304 Stainless Steel.