New Project Photos

Slot Exhausters
The Slot Exhauster is ideal when containing odoriferous or low hazardous material.
Table Top Slot Exhauster
Floor Mount Slot Exhauster
Slot Exhauster Details
SLOT EXHAUSTER PICTURES
TOLL FREE: (866) 631-8324
FAX: (989) 631-8362
Email: Technical Sales
New-Tech™ New Slot Exhausters Pictures

(1 of 3)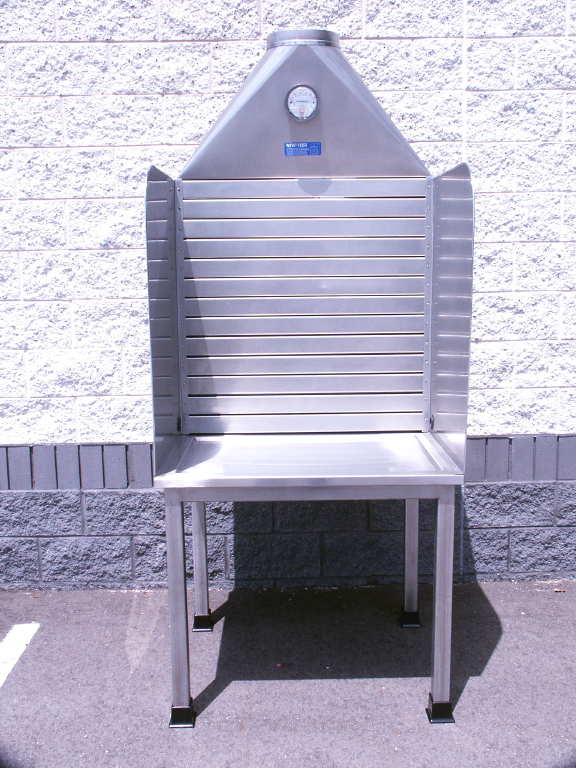 Slot Exhaust Picture SE-24 (9-121)
Front View of a Custom Slot Exhauster Assembly.
This picture shows the custom slot exhauster, the stainless steel table frame and a custom dished stainless steel countertop. This is a 48" wide by 36" tall slot area.
The Slot Exhauster is perfect for applications were the user safety or work environment would be enhanced by pulling air away from the user's breathing zone and a fume hood is not required.
This Slot Exhauster includes a Magnehelic gauge that is a visual indication of exhaust airflow.
This Custom Slot Exhauster Assembly is all constructed from Type #304 Stainless Steel.