New Project Photos

Laboratory Custom Equipment
Laboratory custom means New-Tech™ innovation, see some of our work.
Fan Platform Assembly Pictures
Spray Chamber Pictures
Spot Exhauster Information
Hood Cart Pictures
Mixer Pictures
Paper Cutter Pictures
Vent Box Pictures
Miscellaneous Custom Pictures
TOLL FREE: (866) 631-8324
FAX: (989) 631-8362
Email: Technical Sales
New-Tech™ New Hood Cart Pictures

(1 of 3)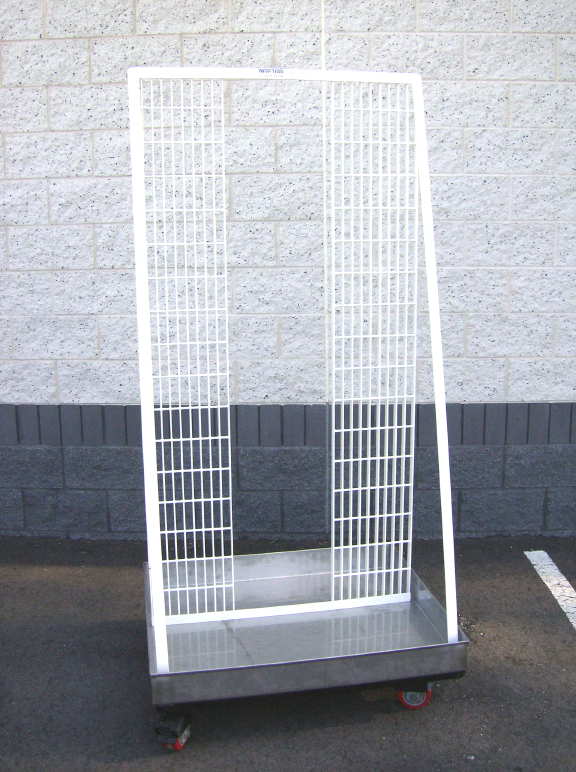 Hood Cart Picture HC-16

(9-120)
Front View of a Custom Hood Cart that was fabricated with a steel grating, a stainless steel containment pan, a 1" thick black epoxy resin countertop base and four (4) locking swivel casters.
The Custom Hood Cart is perfect for applications were the user can set up an experiment in the lab environment and then roll the experiment into a walk-in fume hood. Commonly used for small production or R&D experiments.
The steel grating has been protected with a baked on epoxy powder coated finish (white).
The stainless steel containment pan has been welded water tight to provide liquid containment for the hood cart.