New-Tech™ Laboratory Mixer Pictures

(1 of 10)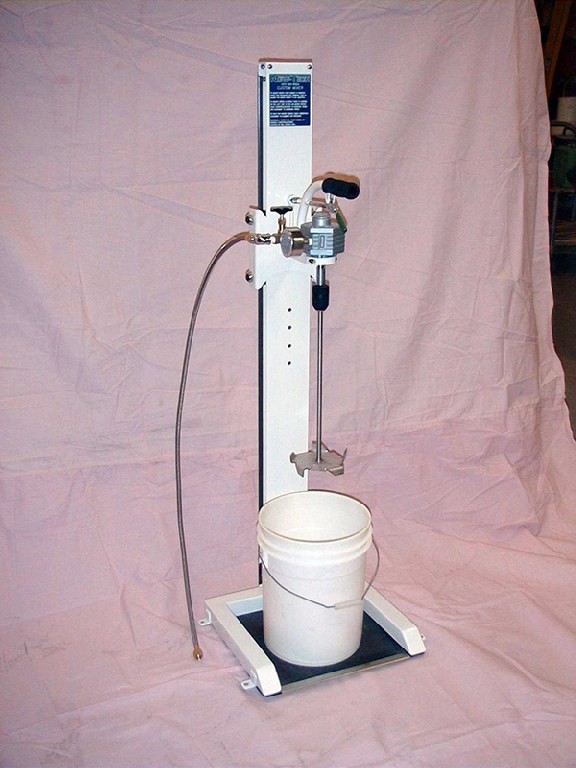 Laboratory Mixer Picture MI-01

Front View of a Custom Pneumatic Mixer in the up position.
This Custom Pneumatic Mixer was designed for mixing clays.
This Custom Pneumatic Mixer includes a braided stainless steel flexible air line, adjustable height mixer, variable speed controls and a speed chuck for quick changing of mixing blades.
The mixer's motor head is counter-balanced for ease of operation and adjusting the heights of the mixing blades.