New-Tech™ Laboratory Mixer Pictures

(10 of 10)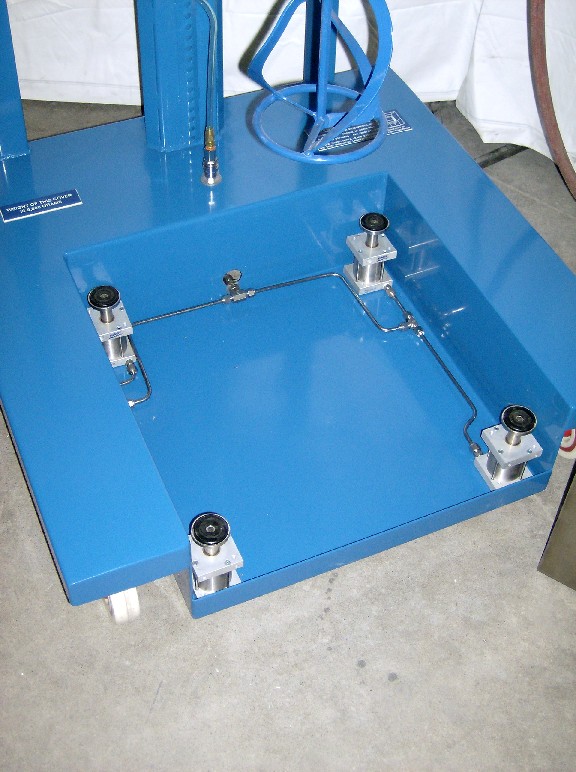 Laboratory Mixer Picture MI-10

Close Up View of the Custom Mobile Pneumatic mixer shown in picture MI-07, MI-08 and MI-09.
This close up view shows the mixer base frame.
This base frame has four cylinders that allow the container base plate touch the scale for measuring and be lifted up off the scale for mixing.