New-Tech™ Spray Chamber Pictures

(1 of 11)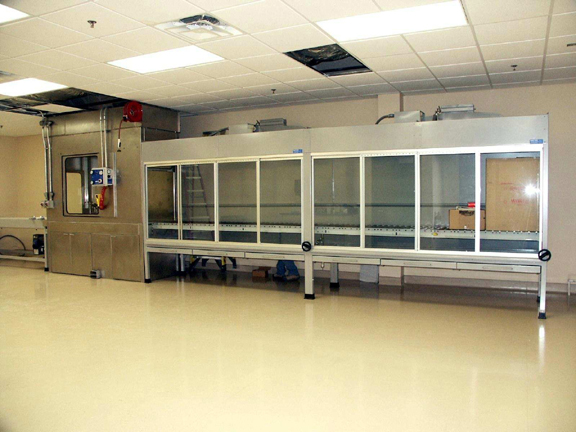 Spray Chamber Picture SC-01

Front View of a Custom Spray Chamber Assembly.
This picture is an overall view of the custom spray chamber assembly installed in the laboratory.
This custom spray chamber assembly consists of three major sections; the feed table (on left), spray chamber (center) and drying chamber (two sections on right).
The spray chamber and its interior components are constructed of stainless steel.
The spray chamber includes a stainless steel conveyor that moves the items from the feed table through the spray chamber and into the drying chamber (see SC-06, SC-07 and SC-08).
This conveyor is hinged so that the user can clean the spray chamber (see SC-08).