New-Tech™ Spray Chamber Pictures

(2 of 11)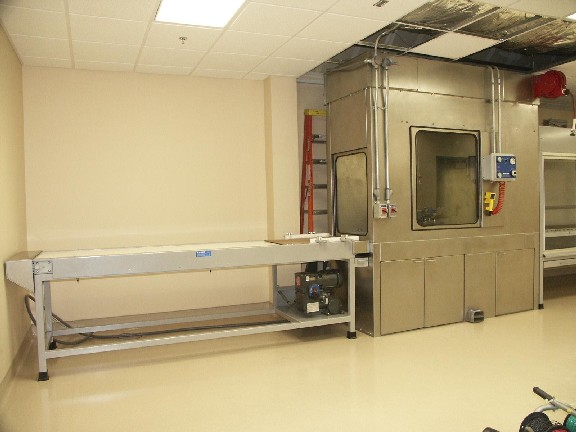 Spray Chamber Picture SC-02

Front View of the Feed Table for the Custom Spray Chamber Assembly shown in picture SC-01.
The feed table is constructed of cold rolled steel with a baked on epoxy powder coated finish.
The feed table includes a food grade conveyor belt assembly that was driven by a gear motor.
The conveyor gear motor has an adjustable speed control to adjust the speed at which the items enter the spray chamber.
This feed table is controlled by a foot operated switch on the bottom front of the spray chamber in front of the viewing window.
This allows the lab personnel to control the conveyor and stop and start the conveyor hands free.