New Project Photos

Laboratory Custom Equipment
Laboratory custom means New-Tech™ innovation, see some of our work.
Fan Platform Assembly Pictures
Spray Chamber Pictures
Spot Exhauster Information
Hood Cart Pictures
Mixer Pictures
Paper Cutter Pictures
Vent Box Pictures
Miscellaneous Custom Pictures
TOLL FREE: (866) 631-8324
FAX: (989) 631-8362
Email: Technical Sales
New-Tech™ New Vent Box Pictures

(1 of 4)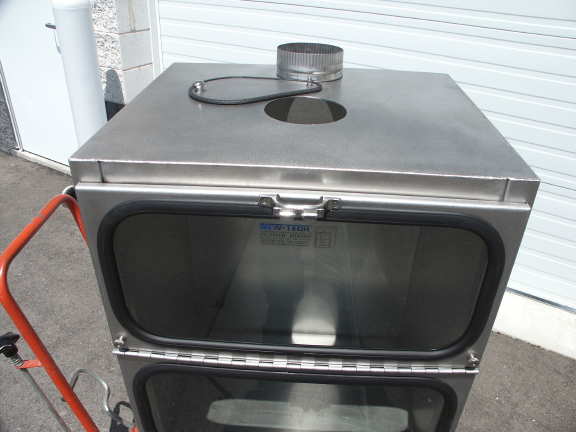 Vent Box Picture VB-11

(9-119)
Close Up Top View of a Custom Vent Box constructed from Type #304 Stainless Steel.
This vent box was designed to have a Vertical Tube Furnace installed inside of the vent box. The tear drop shaped cover on the top of the vent box was designed so that the user could remove and change the furnace's thermo-couple.
The doors on the face of the vent box were made with high temperature glass.