New-Tech™ Vent Box Pictures

(14 of 14)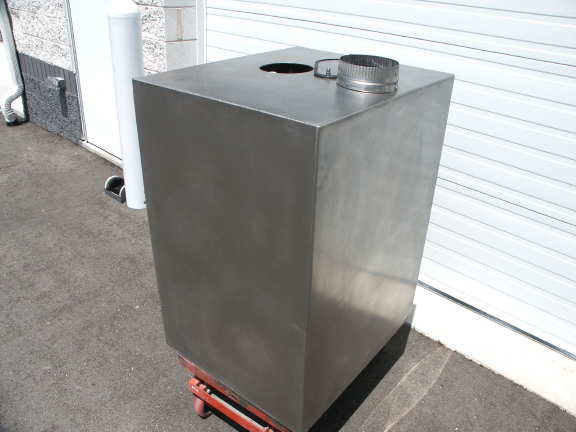 Vent Box Picture VB-14

(9-119)
Angular Rear View of a Custom Vent Box shown in picture VB-11, VB-12 and VB-13.
This vent box was designed to have a Vertical Tube Furnace installed inside of the vent box. The tear drop shaped cover on the top of the vent box was designed so that the user could remove and change the furnace's thermo-couple.
This view also shows the 6" dia. duct collar that the users connected the exhaust ductwork.