New-Tech™ Fan Platform Assembly Pictures

(12 of 12)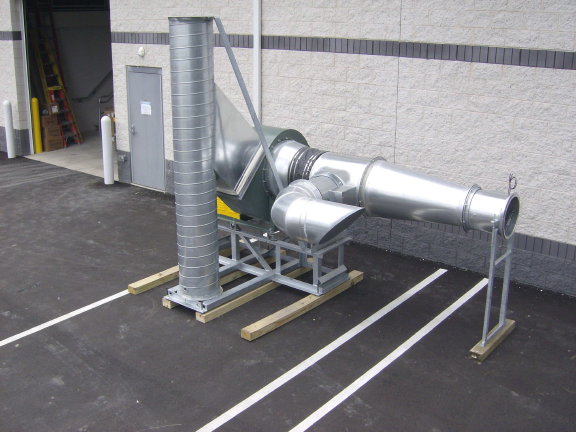 Fan Platform Assembly Picture FP-12

(8-124)
Raised Aerial View of the same utility exhaust Fan Assembly shown in picture FP-09, FP-10 and FP-11.
This picture shows a raised aerial view of the complete exhaust fan assembly. This view shows the exhaust fan platform, exhaust fan, exhaust stack with outlet vibration isolator, inlet ductwork with inlet vibration isolator and the relief damper with the weather cover including a bird screen.